Belong Collective: addressing youth loneliness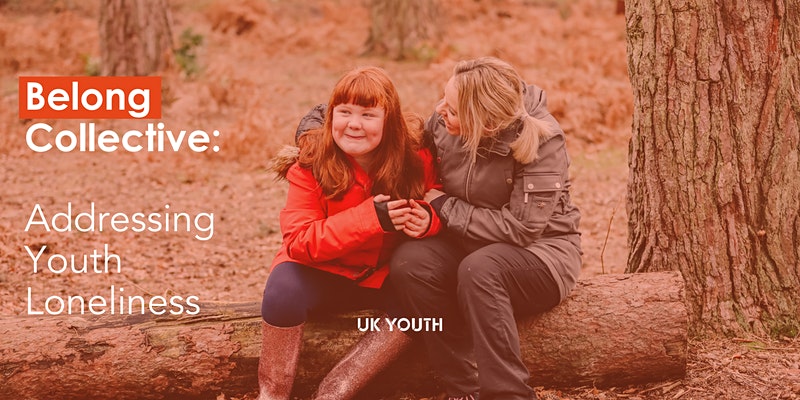 Shernyse Lee, Head of Network  Development at UK Youth, shares the latest updates on the re-launch of the Belong Collective. 
What is the Belong Collective?
UK Youth launched the Belong Collective in 2018 to create a space for youth workers and colleagues working to address youth loneliness to share, learn, connect and develop best practise following the 'A place to Belong' report which launched in 2018.
This year we are relaunching the Belong Collective to further build on the space created, collaborate across sectors and update the research findings from the 'A place to Belong' report. We are working alongside Youth Focus North East to re-launch the Tackling Youth Loneliness website, deliver training to support those working with young people facing isolation and loneliness and develop and evaluate resources with young people.
Join us on the 3rd February for the Belong Collective Re-launch event!
On Thursday 3rd February 2022, 3-4:30pm we will be bringing together a dynamic community of individuals and organisations working with and supporting young people facing loneliness and isolation. We will explore…
What is the evidence saying about youth loneliness now?
What are the priorities for the Department of Culture, Media and Sport to tackle youth loneliness?
How we can work together going forward to address youth loneliness?
Sign-up for the Belong Collective re-launch event. 
We're recruiting for the Belong Collective Youth Leadership Board!
The Youth Leadership Group is an essential part of the Belong Collective to addressing youth loneliness! We are looking for young people aged between 16-25 years from across the UK to represent all regions who are passionate about tackling youth loneliness, championing youth voice and looking for an exciting new opportunity to engage in our work further.
View the full role description.
How to apply:
Send a short video (no longer than 5 minutes) or a written statement (no longer than 1 page) outlining why you would like to join the Youth Leadership Group and why you are passionate about tackling youth loneliness.
Applications close on Monday 14th February 2022.
Please send your response and any queries to shreena.mistry@ukyouth.org.uk
Belong Collective Research
Following on from the 'A Place To Belong' report in 2018, UK Youth are undertaking further research to support in the future development of the collective and help us to understand how youth organisations are supporting young people to overcome loneliness.
We will be conducting research with youth organisations to help understand more about how the Youth Sector can support young people to overcome loneliness.
We would like to:
Attend sessions and activities your organisation runs with young people to learn more about good practice activities to address youth loneliness
Conduct interviews with young people (121 or group sessions) to evaluate activities and understand their experiences of youth loneliness
Conduct interviews with youth workers or those working with young people (121 or group sessions) to evaluate activities and understand their experiences of addressing youth loneliness
We will conducting this field work from Feb – April 2022. The final report will be completed in July 2022. If you would be happy to be involved please get in touch with James Found, james.found@ukyouth.org.uk
If you have any questions or would like to connect further on the Belong Collective please connect with Shernyse Lee via the Tackling Loneliness Hub or email shernyse.lee@ukyouth.org.uk