Bringing communities together for Thank You Day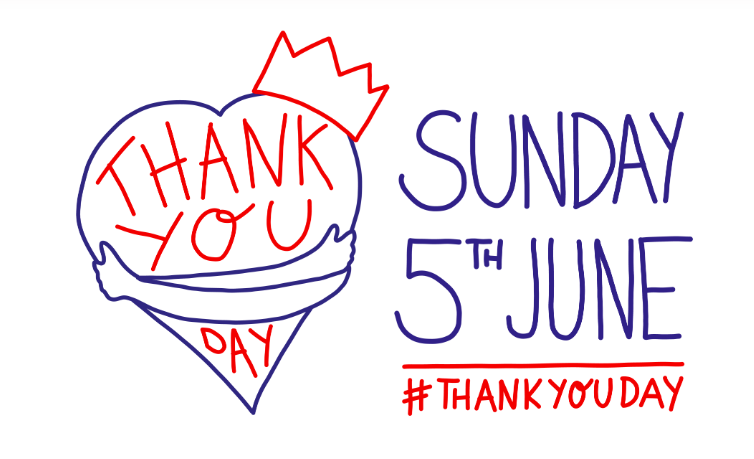 Fazila Aswat, Coalition and Communities Engagement Manager at Together, shows how you can get involved in Thank You Day on Sunday 5 June. 
Playing a part in our communities
Every individual across the UK has a part to play in our community but not every occasion gives us the opportunity for engagement or the possibility to host our own party!
That is why we want everyone to take part in Thank You Day on Sunday 5 June. Take a moment to think about who you would like to thank – be it the neighbour who always says hello, your health practitioner that does their job with a smile, the postie who whistles down your garden path or maybe a friend or family member that makes the effort to stay in touch.
This year is set to be a bumper year of celebrations with the Queen's Platinum Jubilee taking place. Millions of people will be taking part in Thank You Day and you're invited!
Why not plan your own party?  Make it as big or as small as you want. A cuppa with one person or a Big Jubilee Lunch with your street or a bunch of friends – your party, your way!
Building kinder, more connected communities
The last couple of years have been difficult for everyone, the pandemic and lockdown life tested all our human instincts and our desire to connect with each other was pushed to new limits. As things have started returning to 'normal' there is a sense of urgency to move forward without truly reflecting on the gravity of everything that has happened in the last year. Never has it been more important than it is now to take a moment to pause, and say 'thank you' to everyone for their mammoth efforts.
Every day we see extraordinary efforts being made from one person to another, regardless of their class, religion, race, gender or any other factor and that deserves recognition. Exploring different ways to thank those that  help us is an important step in building a kinder and  connected community. It's time to celebrate!
Take part in Thank You Day
On Sunday 5 June the Together Coalition is building a National Thank You Day to celebrate all that has got us through the last  year. Getting together to say 'Thank You' to everyone in our community – from the volunteers and donors, to the friends, families and next door neighbours.
Here are just some of the ways you can get involved:
Holding a Thank You Day event – street parties, bbq, sharing a cake or Big Jubilee Lunch  – connecting over food is so simple but so powerful.
Visit the Thank You Day website for more information and ideas.
Share your thank you on social media and don't forget to use the hashtag #ThankYouDay
On Sunday 5 June join millions of people across the UK to, not just say thank you to Her Majesty the Queen for her incredible 70 years of service, but also to thank each other for the incredible contribution so many people have made to make a difference for others over the last year.