A connected recovery: findings of the APPG on loneliness inquiry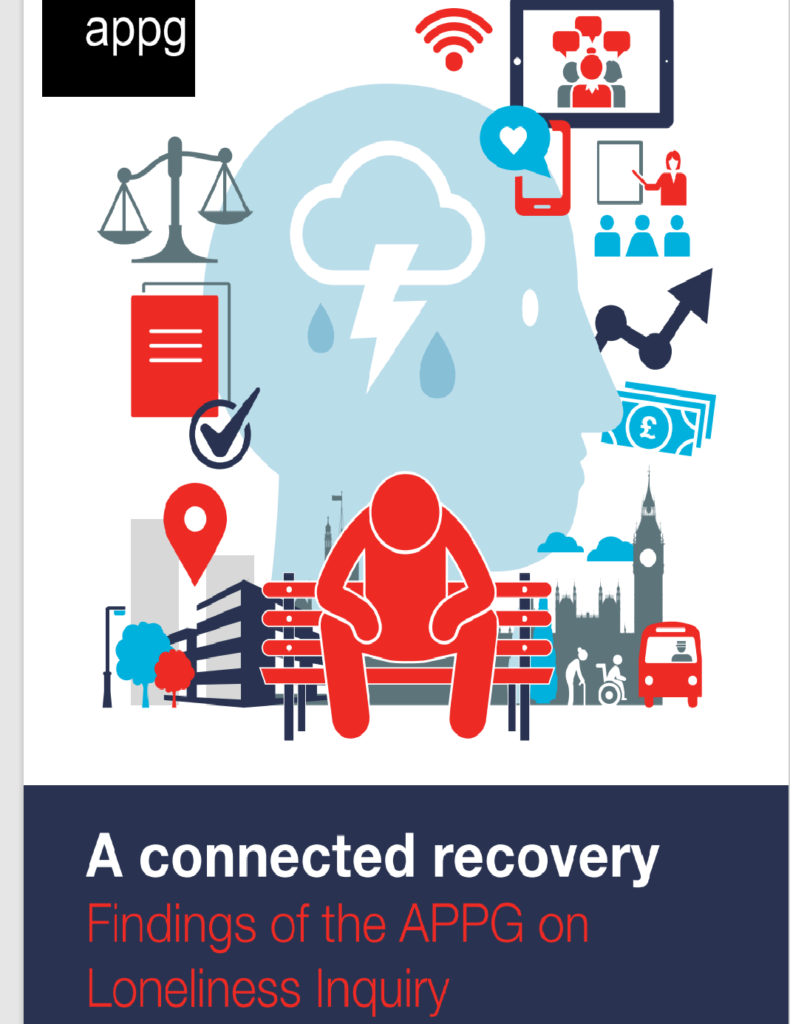 APPG on Loneliness, 2021
The APPG on Loneliness was established in 2018 to raise awareness of loneliness in Parliament. It built on the cross-party and cross-sector leadership of the Jo Cox Commission on Loneliness, chaired by Rachel Reeves and Seema Kennedy.
The APPG is supported by the British Red Cross and Co-op partnership on behalf of the Loneliness Action Group, which brings together national organisations with an interest in tackling loneliness.
In this report, a new inquiry into progress since the publication of the UK Government loneliness strategy, there are 15 points of recommendation for national leadership to set the strategic direction, provide impetus for action and to fund the activities and infrastructure needed to connect.