All our emotions are important: breaking the silence on youth loneliness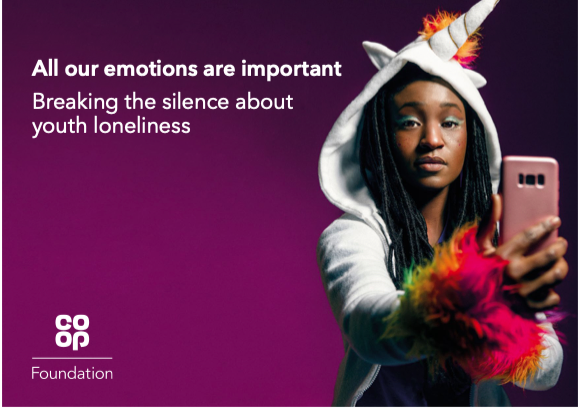 Co-op Foundation, 2017
This research by the Co-op Foundation explores the causes and reason why young people don't talk about loneliness. The research also examines:
issues around gender and loneliness
the impact of technology
issues around seeking and offering support
the importance of knowing where to turn to when you need help.
The report presents the results of a survey of 2,000 young people across the UK and draws on the findings of 'Loneliness Connects Us', a creative, youth-led research project carried our by Manchester Metropolitan University and 42nd Street.
Calling for a new approach to help young people understand and manage loneliness as a normal human experience, the Co-op Foundation presents recommendations for youth organisations, government, funders, researchers and the wider society.