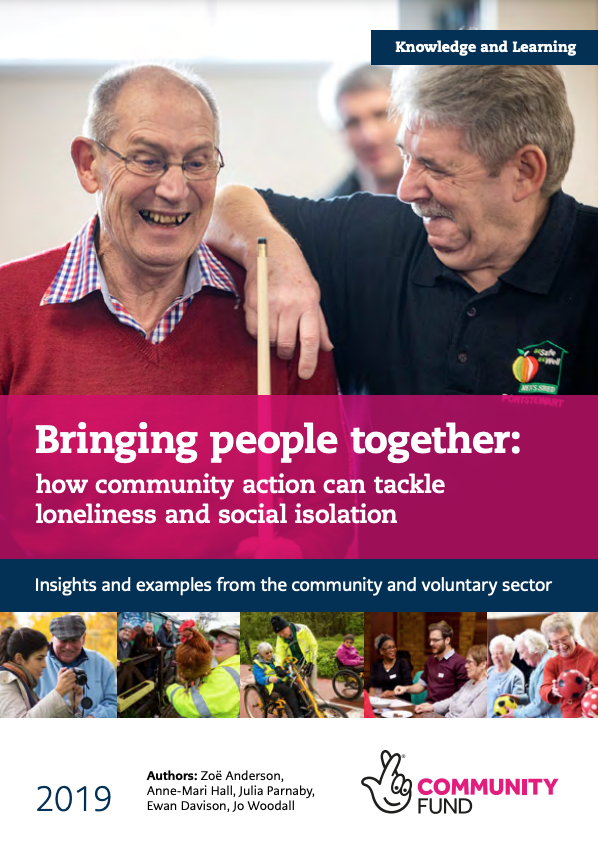 National Lottery Community Fund, 2019
Over the last five financial years, The National Lottery Community Fund has made more than 8,600 awards to projects that help address loneliness and social isolation across the UK.
This paper offers insights and examples from the community and voluntary sector and what the National Lottery Community Fund has learned about social isolation and loneliness. Rather than being a formal evidence review, it highlights stories from charities across the UK, and looks at the underlying principles that have enabled their work. It considers the causes of entrenched loneliness, what can be done to prevent it and ways to offer support in proportionate and people centred ways.
The paper is based on interviews with funded organisations and The National Lottery Community Fund staff, and draws on other work in the sector, including evaluation and research from the UK and internationally.