Life after lockdown: tackling loneliness for those left behind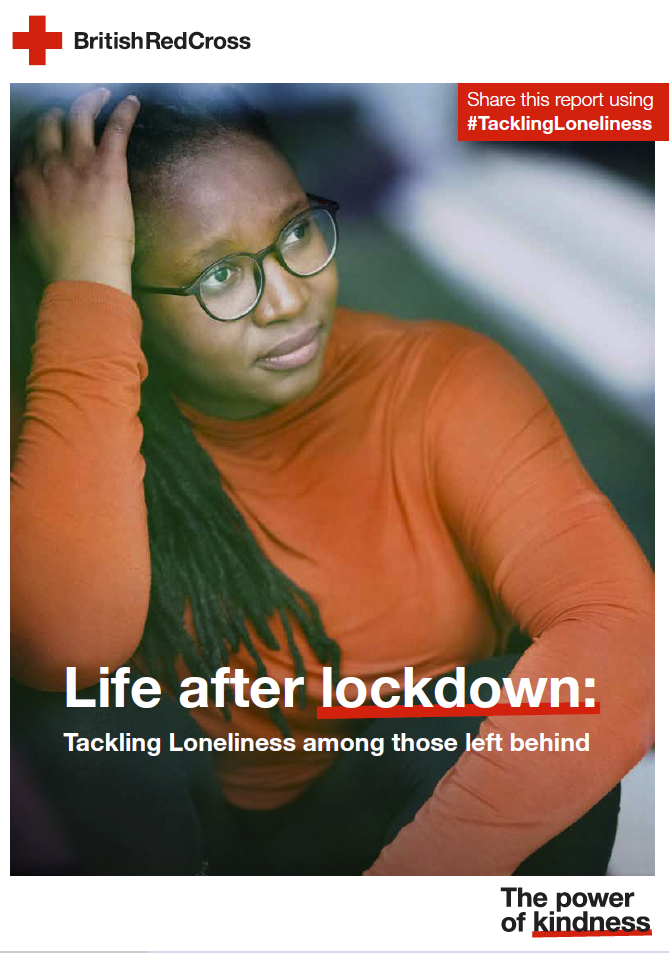 The Covid-19 crisis has made loneliness worse, with some people more affected than others.
This British Red Cross report shows that although social distancing and lockdown measures will continue to be eased, loneliness will remain. And for those most left behind, it may continue to grow.
To truly meet the challenge ahead, policy makers and civil society must now consider recovery and refocus our efforts on supporting those most affected by this crisis.
This report draws on findings from a collection of national-level polling, interviews and evaluations from British Red Cross services during Covid-19.