Loneliness monetisation report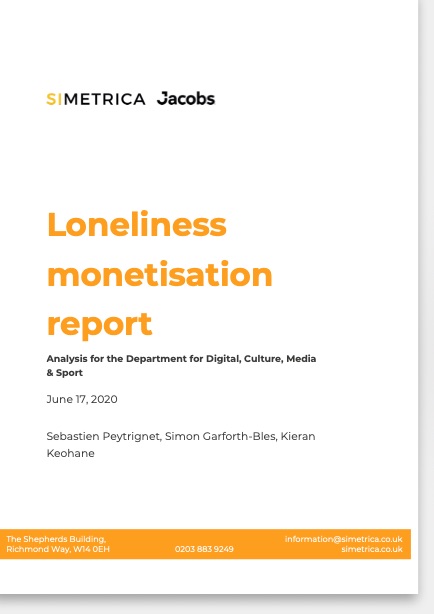 DCMS, 2020
This report by the Department of Digital, Culture Media & Sport [DCMS] examines the financial costs associated with the impacts of loneliness on wellbeing, health and work productivity.
The research compiled by Simetrica Jacobs estimates the costs associated with loneliness using best-practice techniques endorsed by the HM Treasury Green Book. In measuring impacts on subjective wellbeing, the report derives estimates using regression analysis of cross-sectional data from the Community Life Survey and Understanding Society obtained through the UK Data Service.
Using the Wellbeing Valuation method, the researchers convert the estimates into their monetary equivalents – that is, values which represent the negative impact that loneliness has, each year and in monetary terms, on an individual's wellbeing.
Collectively, the wellbeing, health and work productivity cost associated with severe loneliness is approximately £9,900 per person year.