Opening up: insights into loneliness among students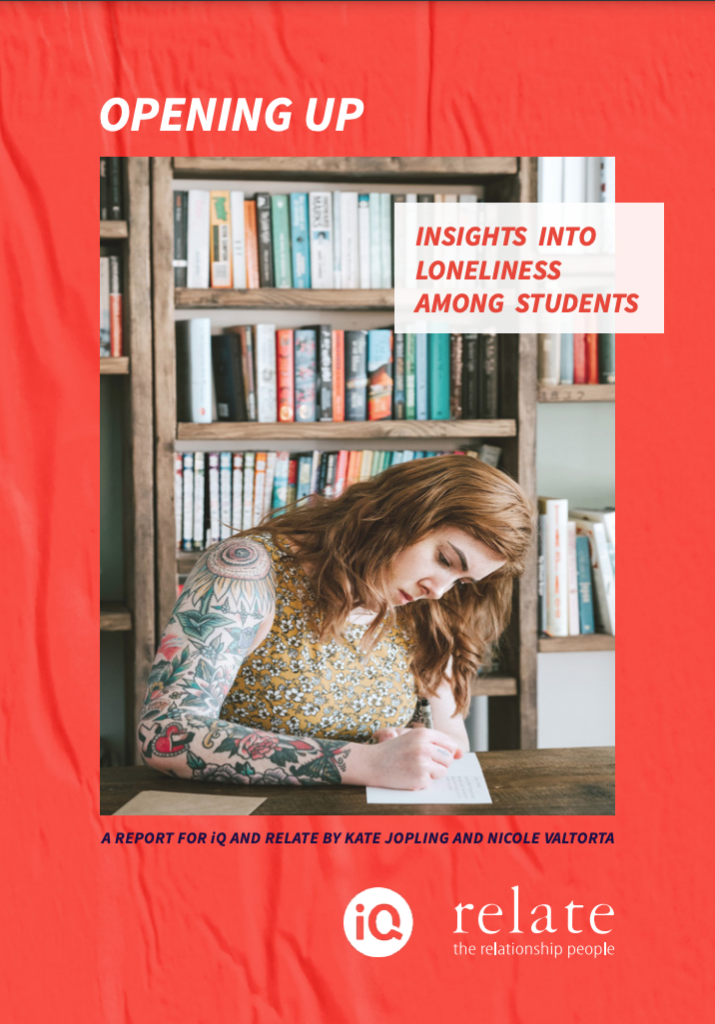 iQ and Relate, 2019
This report was commissioned to investigate the experience of loneliness among students in the UK. Its focus was on understanding the nature of the experience of loneliness, its causes and consequences and what action could be taken to address loneliness among students.
The report was informed by a range of research, including:
A systematic review of literature on loneliness and students.
Quantitative analysis of two data sets to draw out fresh insight into students' social relationships in the UK: the Community Life Survey 2016-2017, and Next Steps 2009.
Surveys of  students and parents of young people who were students or who planned to start university in September 2018. These were carried out in July and August 2018 by Censuswide via online survey, responded to by 2004 students and 1027 parents.
Focus groups in London and Manchester which took place in November 2018 – bringing together 13 and 12 students respectively.