Promising approaches revisited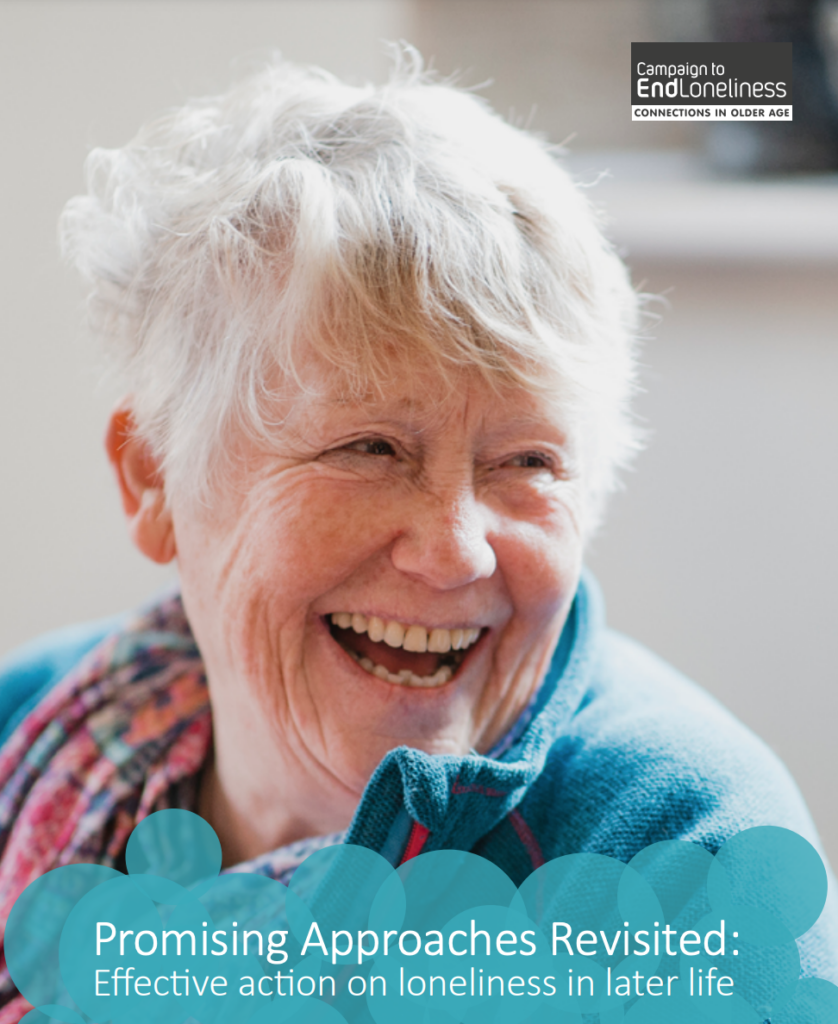 Campaign to End Loneliness, 2020
Since the publication of the first Promising approaches to reducing loneliness and isolation in later life in 2015, real progress has been made in the work to address loneliness across all four nations of the UK at both national and local levels.
Loneliness is now understood as a significant threat to public health, and the importance of social connection and relationships has been brought into sharp relief by the Covid-19 pandemic. Public awareness of loneliness is increasing, and public campaigning is working to reduce the stigma of loneliness, sending a clear message that loneliness can affect anyone, at any time of life.
With the case for action now accepted, this updated guide sets out what action is needed. Drawing on the expertise and experience of leading figures in the field, academic literature and other evidence, this report is an update to the first framework published in 2015, in which Campaign to End Loneliness showcase new approaches and examples, and update existing ones.