Tips to help your remote project tackle loneliness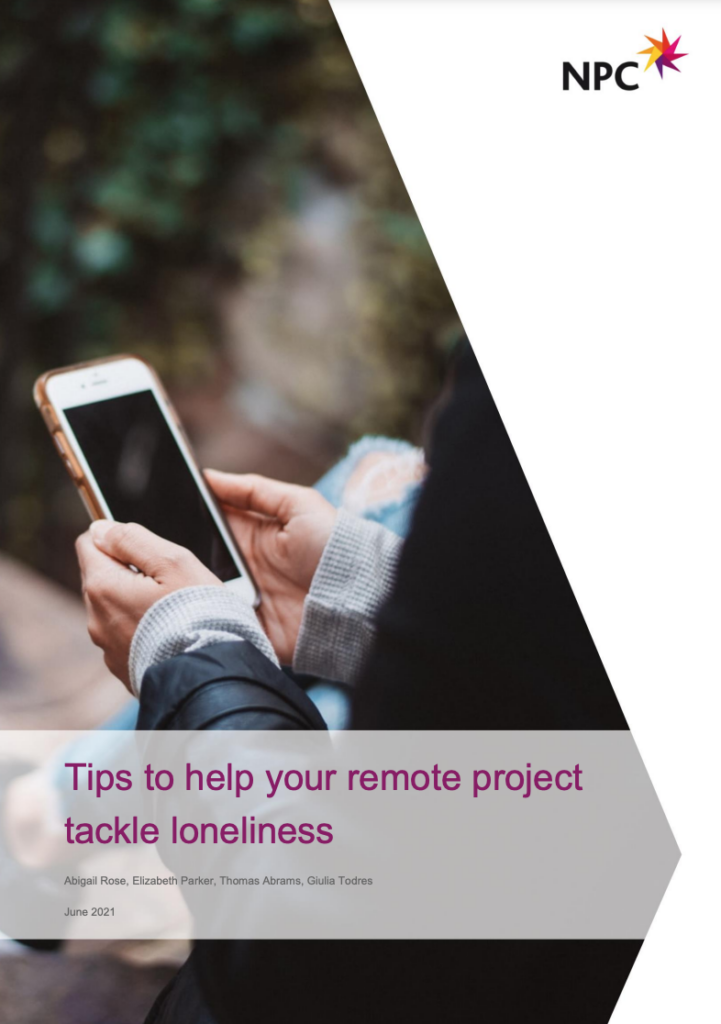 NPC, 2021
In this paper, NPC address the issues, challenges and questions that were raised by Building Connections Fund (BCF) grant-holders as they adapted their services to the Covid-19 pandemic.
NPC wrote this guidance primarily for the 126 BCF grant-holders during the first stages of the Covid-19 pandemic but hope it will be useful for the many other organisations tackling the same challenges, now and in the future.
Launched in December 2018, the Building Connections Fund (BCF) was the first ever cross-government fund dedicated to reducing loneliness in England. In partnership with The National Lottery Community Fund and the Co-op Foundation, £11.5m was awarded to 126 voluntary, community and social enterprise organisations working with different groups across England.