We are lonely, but not alone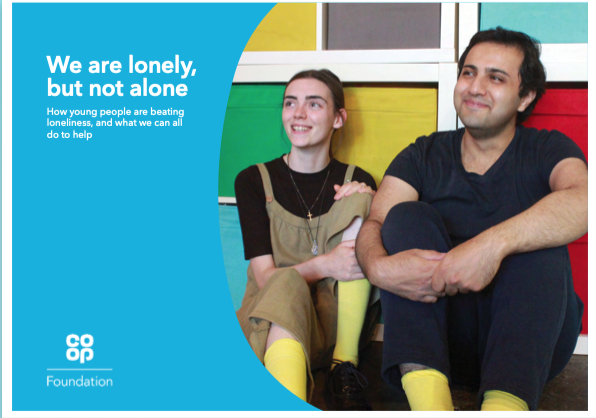 Co-op Foundation, 2021
The Co-op Foundation's research – We are lonely, but not alone – aimed to find out more about how young people are responding to loneliness to help themselves and their peers.
The research found that most young people show a self-help spirit when it comes to tackling loneliness. Almost three- quarters of all young people had found at least one way of responding to loneliness that was helpful.
However, the research found a mis-match between the approaches most widely tried by young people and those which were most likely to be effective. The most lonely young people, who may lack existing support networks from family or friends, face particular challenges.
Findings revealed that peer support remains an under-used resource.  The Co-op Foundation estimate that there are 1.7 million young people who would be willing to help their peers tackle loneliness, but have not yet done so.
Young people worked alongside creative professionals to co-design Lonely Not Alone, a new campaign, which aims to help young people open up about loneliness, and offers everyone a simple way to show they care.