How waffling can help us to connect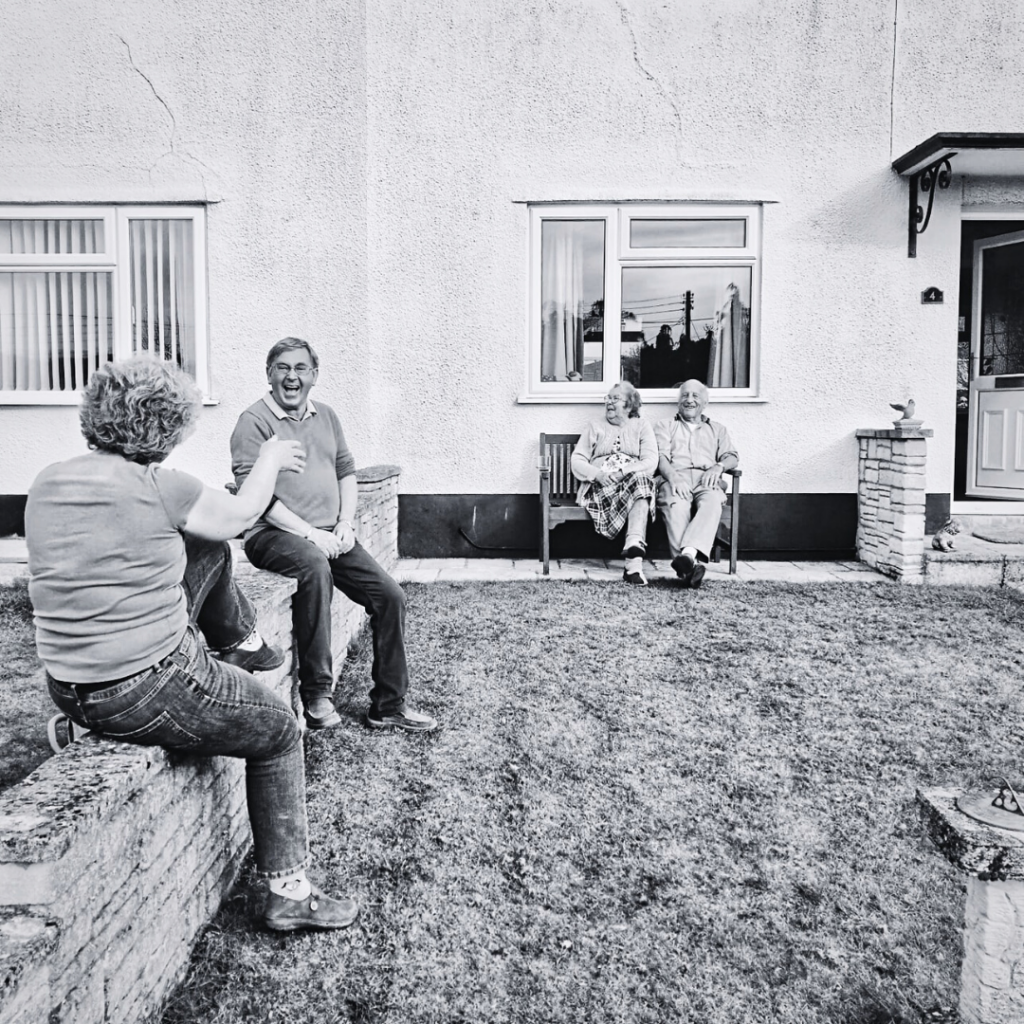 Matt Smith, Director and Founder of the Community Waffle House CIC, highlights the importance of 'waffling' and why we all need conversations to connect. 

The importance of 'waffling'
'Waffle' was born from the conviction that conversation doesn't have to be complicated, it just needs to happen more. We don't need smarter conversations, we need more adventurous ones. That means it really isn't about what you talk about, it's more about who are you willing to talk to and how you make them feel. In short, it's connection over content.
But that's hard. Our systems are rigged for efficiency and our culture is driven by individualism. The odds are very much against us. I mean, we don't have any time for a start.
And even if we make the time, there just aren't any humans around. They've been beamed up from supermarkets and surgeries, many of our community spaces have disappeared, and more and more people just live alone.
But supposing you do find a human to talk to who's not busy. Well then we've got all this within-reach tech which has been designed to make an economy out of our attention. This makes it far too easy to avoid and ignore people and really hard to be present.
But let's for a moment imagine you've found the time, you've found a human to bump into that isn't plugged into tech. If we're honest, many of us have lost the art of conversation and certainly the enthusiasm and courage needed to talk to strangers – which is increasingly considered as countercultural, if not downright dangerous.
Is it really any wonder that loneliness is growing when it has such perfect conditions to grow in?
I'm convinced that it has never been harder to strike up face-to-face conversations in all of human history.
So what do we do? We waffle.
Sparking conversations for connection
We set up a Community Waffle House in 2019 with a vision to create a community hub that was rigged for adventurous conversations, with a hope that these conversations would lead to connections and ultimately – that holy grail of well-being – friendships.
Because these conversations can't be forced and because you can't make friendships in a test-tube, in our mind it was clear that the effort and the intentionality had to happen behind the scenes; before the event.
In our opinion, realness is the absolute fundamental ingredient to conversations and if it is preserved, it has the power to overcome the stigma of loneliness.
That means a lot of our work is undercover. We educate our community, from primary school kids to driving instructors, then we orchestrate as many opportunities as we can think of and sit back and watch.
What that looks like is 70 year old volunteer Sylvie who we fired up with some training and then let loose on the floor of the Waffle House. She mostly cleans tables and takes food out but she's a lady on a mission and she knows it.
You can spot it in her smiles for newbies and cheeky comments to regulars. More often than not, you'll see her perched on a sofa or leaning against a stool, because it turns out people quite like to be noticed and listened to.
And we have a whole army of Sylvie – and they're not just in our café. They're in walking groups and Lego clubs; they're helping you with your garden or fixing your tech. Everyone of them armed with the knowledge that the people that need the power of conversation the most are often those with the least power to start one up.