Reflections on the monthly networking sessions: a Hub Ambassador perspective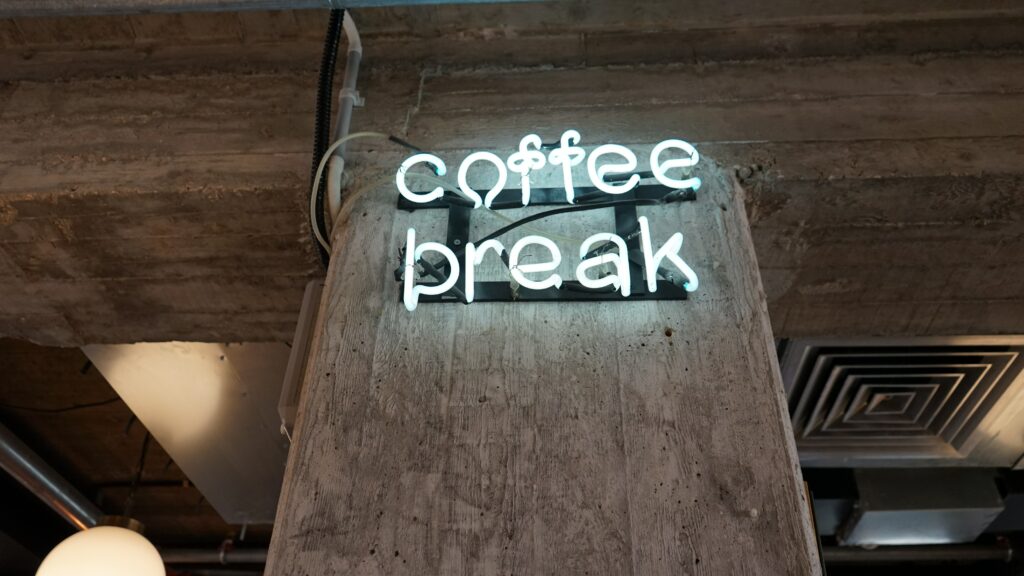 Each month, Hub members have the option to take part in the coffee roulette and get to know others over a virtual coffee (or tea) break. In this blog, Hub Ambassador Deanne Dixon reflects on the conversations and connections made during these friendly and informal catch-ups. 
Why I decided to take part in the monthly networking
As a Funding and Partnerships Manager, you think I'd capitalise on any opportunity for a chat. But the truth is, I'm an introvert by nature and, because of this, I find it difficult to spend any length of time speaking to people. You can imagine my initial hesitancy, then, about joining the Hub coffee roulette sessions which would involve me spending half an hour with someone I don't know, with no specific agenda.
Despite my trepidation, I decided to take part – recognising that spending half an hour drinking coffee, eating a sandwich and chatting is much better for me than spending my lunch break, on my own, watching (yet another) episode of Classic Eastenders.
November
In November, I was paired with Olivia, a PhD student who is examining loneliness in older Chinese people. We talked at length about the relationship between loneliness and displacement, of how some members of the Chinese community are effectively invisible because they can't speak their community language – isolating them from their own history and preventing them from being able to go back to their roots. We also talked about how actions often speak louder (and more truthfully) than words when it comes to acknowledging loneliness.
Observations made about how often older people reach out, despite indicating they're happy in their loneliness, is indicative of the need for community support: asking an older person what their relationship with their children is like often yields a more honest response than a direct question about loneliness.
Olivia and I discussed practical ways to move forward and I provided advice on how older people who are interested in continuing group activities can seek out funding for this. I found my conversation with Oliva both fascinating and thought provoking and I look forward to hearing about the findings of her research.
December
Next, I was paired with Jon. It quickly became apparent that we live very close to each other so that helped us to find some common ground, easing us into the conversation. We spent most of the call talking about social mobility and accessibility (with a little bit of football chat thrown in for good measure…). Aware that it's not just a case of "build it and they will come", Jon is interested in creating an engaging campaign aimed at young people which will provide them with opportunities to meet peers and to get involved in Together Coalition's connecting and campaigning projects.
I introduced Jon to Sophie Beresford, our Campaign Manager who leads on the Lonely, Not Alone campaign to provide some advice in this area. They have since discussed ways in which they might be able to work together to promote the work of both Co-op Foundation and the Together Coalition, extending the reach and impact for both organisations.
I look forward to hearing all about how Jon is getting on when we meet for an in-person coffee over the coming weeks.
January
Finally, in January, I was paired with Jess, a researcher at Kings College London. Jess is working on a sensor that can predict/detect loneliness in older adults. This physiological way of measuring loneliness will use algorithms to personalise loneliness for the individual by tracking, for example, sleep patterns and how much a person is pacing. The conversation with Jess prompted so many thoughts and ideas and I'm grateful to Jess for her patience whilst I asked what must have felt like a hundred questions. I hope that the session was as useful for Jess as it was for me.
What the coffee roulette sessions have meant for me
On reflection, I am so glad that I overcame my initial nervousness and got involved in the coffee roulette sessions. Far from being awkward, unnatural or potentially unproductive, I found the conversations to be interesting, diverse in nature and connection-forming.
Conversations, like those I have mentioned above, help Co-op Foundation to work closely with communities, listening and learning from them so we can deliver on our strategy, Building Communities of the Future Together.
It's often difficult to find time to build peer relationships in an informal setting so I'm grateful to have access to this space.
So, if you, like me, have a penchant for an episode of Classic Eastenders on your lunch break, my advice would be to ditch the drama of Albert Square and indulge in a cuppa, a cheeky sandwich and chat instead – you certainly won't regret it.
Keep up-to-date with our work at the Co-op Foundation by subscribing to our blog.