The 32 steps to togetherness movement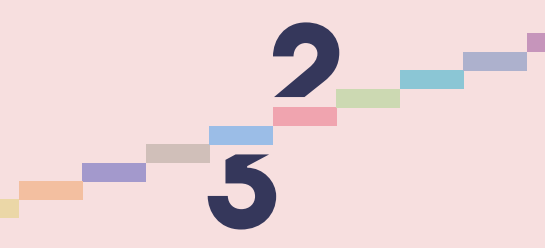 What can we do to strengthen community cohesion? For Loneliness Awareness Week, we spoke with Lucy Walmsley, Senior Associate at Civil Society Consulting CIC, on how the 32 Steps to Togetherness guide is supporting organisations and individuals to do their bit in building back connection. 
What is the 32 Steps to Togetherness? 

Through our work with the civil society and faith sector, we have seen first-hand the effects of loneliness and fragmentation across the country before, during and after the pandemic. When we are lonely, we tend to view society as less friendly and less trustworthy, so it goes hand-in-hand with polarisation and divisions in our society
The Government set out a five-point plan to tackle loneliness during the lockdown, but we identified a need for further resources to guide organisations and individuals who want to do their bit in building back connection. With the support of the National Lottery's Jubilee grant, we launched a practical manual, 32 Steps to Togetherness, which gives concrete steps each of us can take to strengthen community cohesion.

How did the 32 Steps to Togetherness come about? 

In a bid to build connections within the civil society sector during the pandemic, we launched the Civil Society Bookclub for Wellbeing & Connection. Notable authors attended on a bi-monthly basis whose books cover the social and environmental issues we face today and their causes. Jon Yates was one of those authors. His book Fractured brings together research on polarisation and provides a long list of small but powerful actions that we can all take to mend divisions. Since we helped to designed a Campaign to End Loneliness learning programme in 2020, we are not unfamiliar with the topic of loneliness, its causes and consequences. So we combined insights from Jon Yates' book with our knowledge about loneliness to create the 32 Steps to Togetherness manual.

Who is it for? 

All sections of society. The resource focuses on how social relationships can be established and strengthened in our local neighbourhoods and workplaces, through our habits and hobbies. Civil Society Consulting will engage as many people as possible in the steps, promoting the manual through our wide network of civil society organisations, political decision-makers and with the general public.
How can organisations get involved? 

There are lots of ways to get involved:
Contribute ideas on how to develop and share the 32 Steps manual by completing this survey.
Share the manual online to help us reach wider audiences with the mission of togetherness.
Contribute to the discussion around the steps on Twitter using the hashtags: #32Steps #StepsToTogetherness.
Be our media partner and work with us to roll out the 32 Steps agenda at relevant events and community spaces and help us to attract political backing to take 32 Steps to Togetherness to the next level.
Contact lucy@civilsocietyconsulting.co.uk or mark@civilsocietyconsulting.co.uk for more information and to request a print version of 32 Steps to Togetherness.