Addressing barriers to participation through outreach communications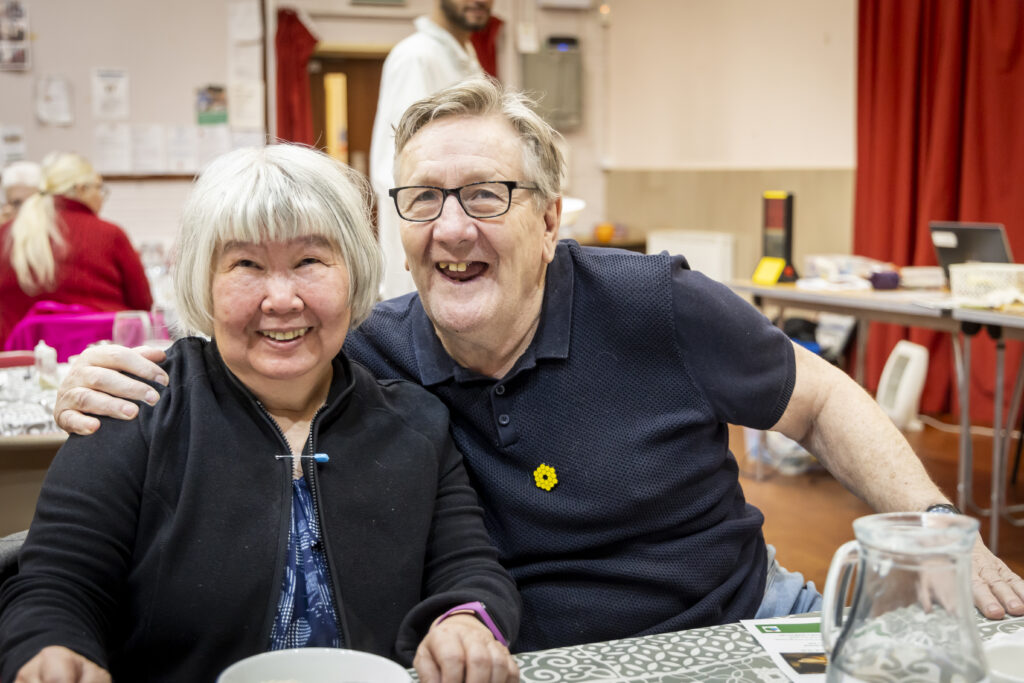 Last week we held our first member co-working session on outreach communications. This collaborative and supportive session was facilitated by Hub member Jo Stapleton, Good Practice Mentor Outreach Specialist, based at Age UK Camden and part of the national Good Practice Mentor Programme team – sharing the legacy and learning from the Ageing Better programme. 
This blog provides a brief overview of what we discussed. You can access the slides and connect with others working on outreach communications in the Outreach & Engagement Group. 
Common barriers to engagement
When it comes to promoting an activity or event, good outreach communication plays a crucial role in attracting participants and reaching people who need your services the most.
However, outreach communications used to promote groups and activities for older people can often reinforce and perpetuate negative preconceptions.
Through insights gained from door knocking and meeting older people in the local community, Ageing Better in Camden found these common barriers to engagement:
People not identifying with the term 'older person' – many people said they didn't feel aged at all
Low self expectations, and thinking that they wouldn't enjoy or benefit from the activity
Expectations that the group or activity was not aimed at them
The digital divide and lack of engagement
 A previous negative experience or being made to feel unwelcome
Worries about taking a social risk
Another common barrier to participation is the fear of taking a social risk. A social risk is a preconception or set of expectations about what might happen and is expected of someone in a social situation. The more formal or organised the situation is, the larger the social expectations and risks are perceived to be.
Many individuals may also worry about feeling out of place, stuck, or being judged by others when participating in a new activity or group setting. These worries can be heightened for people who are isolated.
Using language that reduces some of the pressure or expectations of how someone should be or feel when attending the activity can help to reduce this barrier. For example, saying an activity is 'an easy going, informal and relaxed way to meet other local people' can feel less pressured than saying 'have fun, socialise and make friends'.
Top tips for inclusive outreach communications
There are some simple steps you can take to ensure your outreach communications reach and engage the right audience:
Use clear, informal language to describe what the activity is. For example, describe a coffee morning as a chance to 'drop by for a free coffee and meet your neighbours'.
Ensure that all relevant details about the activity, such as date, time, location are included. You could also provide images of the location and a map of how to get there.
Avoid references to 'older people' in your outreach communications. Including an age range such as 55+ is clearer and removes assumptions about who and what 'older people' means.
Don't assume that people have internet access or the ability to connect online. Provide a contact name and telephone number.
Be mindful of the images you use to promote your activities and the representation of older people through images.
Think about the overall accessibility of your poster or flyer:
– Use a legible font that has good readability, such as Arial, Helvetica or Calibri
– Make sure there is adequate spacing between lines and paragraphs
– Use point 14 font as a minimum
Further information and support
Practitioner guides, learning reports and further information on accessible outreach and approaches can be found online: https://www.ageuk.org.uk/camden/about-us/ageing-better-in-camden
Jo can also provide free bespoke training for organisations across the UK, to develop their own outreach approach, which can cover:
Street outreach skills.
Door knocking and working in housing settings
Hosting informal pop-up events informal pop-up events and a stepping stone to engage people less likely to access formal groups and activities.
Setting up informal outreach walks.
Outreach to engage older men.
You can also join us on Wednesday 6 September (12pm – 12:45pm) for a Hub member co-working session on outreach communications: creating a warm welcome.