Empowering user voice in addressing loneliness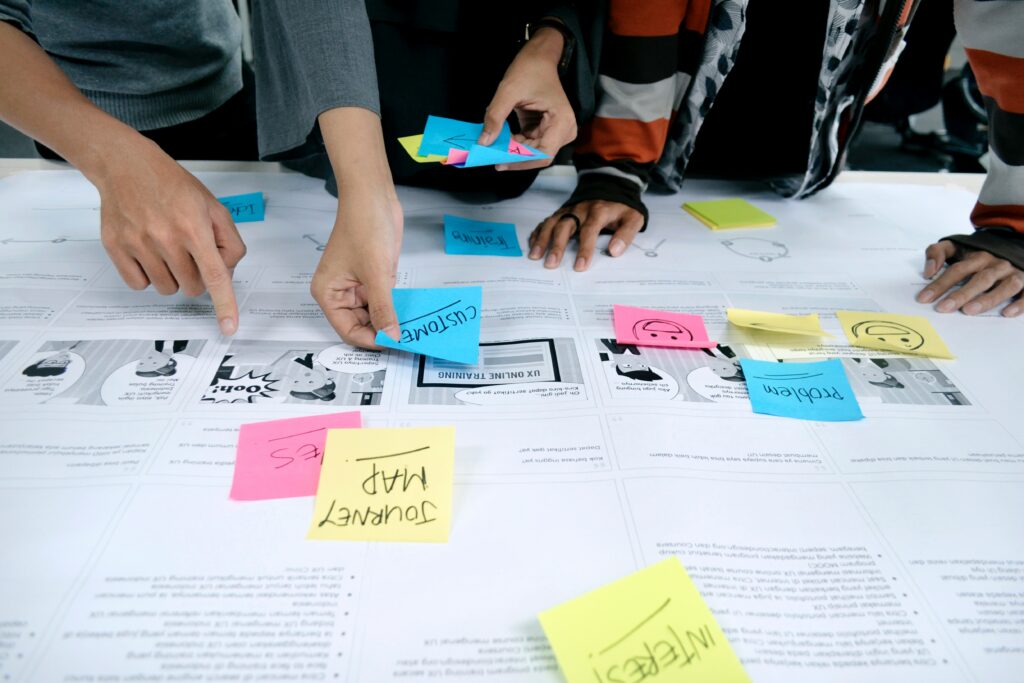 Last week, members of the Tackling Loneliness Hub came together for a workshop which explored how we can best harness the views and needs of people experiencing loneliness to help in the scoping, planning and delivery of our work. This blog post provides a summary of what we discussed. 

Introduction
Empowering users to participate in the development of services can be a powerful tool in removing barriers to participation. It can also help to ensure we create more effective and empathetic solutions to address the diverse needs of people experiencing loneliness.
Our recent Hub workshop was chaired by Charlotte Lamb ( Principal: Involvement and Decision Making at Think NPC) with panellists Jennie Shrewsbury (Programme Lead at South Yorkshire Housing Association Limited and Good Practice Mentor), and Ali Fawkes (Social Innovation Consultant at Humanly).
We discussed the cycle of co-production, how we can engage service users at every stage of the process, and how co-production can be used as a method of engagement and communication. If you are a member of the Hub, view the pinned post on the News Feed to watch the recording of the workshop.
The spectrum of user involvement
Incorporating user voice not only aligns with ethical considerations but enhances the relevance and impact of charitable work. Charlotte outlined the importance of charities involving user voice and lived experience in the decision-making process. She introduced the spectrum of user involvement approaches, ranging from light-touch activities to deep collaboration, co-design, and co-production. Charlotte highlighted the need for organisations to be aware of their position on this spectrum and genuinely consider user voice in shaping their work.
Understanding human-centred design
Ali Fawkes shared insights into the human-centred design approach and stressed the importance of starting with a deep understanding of a problem and involving users throughout the design process. Ali discussed various research methods and highlighted the significance of making the research process engaging and meaningful for participants. She explained the co-creation phase, where ideas are generated, refined, and prioritised based on user feedback, and then prototyping and testing to gather feedback and refine concepts.
Co-designing with children and young people
Ali presented a case study of co-designing the My World of Work platform with children and young people in Scotland. The collaborative process involved toolkit development and creative design sessions. The insights gained from the co-design sessions informed the development of new features for the platform, showcasing the deep involvement of children and young people in shaping the platform's future.
Promoting co-production and collaboration
Jenny Shrewsbury discussed the challenges and importance of promoting co-production within organisations. She stressed the need for a collaborative environment and shared examples of co-production efforts within South Yorkshire Housing Association. The Stronger Together Toolkit, an online resource consolidating co-production learning and experience, was introduced as a valuable tool for organisations seeking guidance and support.
Ensuring representation and meaningful engagement
During the discussion, we discussed the challenge of ensuring our user research represents a wide and representative group. Both Ali and Jenny emphasised the importance of mapping out key features and demographics to ensure diversity and inclusion in user research approaches. The need for genuine and meaningful engagement with user voice, rather than tokenistic involvement, is key.
Consolidating ideas and acknowledging user feedback
We also explored the process of consolidating ideas and selecting which ones to take forward. The involvement of participants in the co-design phase plays a significant role in idea generation and decision-making. Feasibility and viability are important considerations when deciding which ideas to take forward.  Acknowledging user feedback, even if ideas cannot be implemented, is a crucial step in making individuals feel heard and valued.